In this opportunity we want to share with you the case of a Sanitary Repatriation that we covered from Punta Cana, Dominican Republic to Buenos Aires, Argentina.
QTAssist was present providing the best medical repatriation service at all stages of transportation, as well as the necessary support structure that the doctors recommended in the appropriate assistance to the patient.
The case in question that we attended was a 75-year-old woman who suffered an accident when she fell from a jet ski and as a consequence of said blow she suffered a fissure in the spine. In the first place, several budgets were compared in different airlines, to decide which was the most convenient on this occasion.
Tasks carried out by QTAssist:
The transfer by ambulance was coordinated from the Punta Cana Medical Center to the Punta Cana International Airport
The transfer by plane was organized to the final destination, the Ministro Pistarini International Airport
During the trip, the airline informed QTAssist of the trip step by step, the patient's condition and arrival at the destination airport
Likewise, the details of the trip in the ambulance on the way to the health center were reported
It is important to highlight that a medical transfer only applies to medical emergencies, and according to the considerations determined by the doctor. If the situation gets complicated and it is necessary for the patient to return to their city, the repatriation coverage offers the transfer by regular plane or -if necessary- in a medical flight.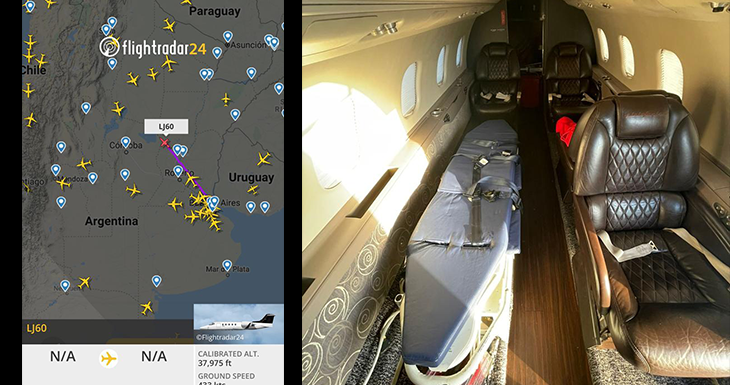 In this case, due to the seriousness, it was required to be transferred in a medical plane, where a medical team provided the necessary assistance to the patient.